I hate writing introductions.
Yes, that probably makes me a lazy writer, but putting an introduction together seems to take forever. The best way to describe what I go through whenever I have to slog through one is the famous image of some fellow around a typewriter with tons of crumpled paper lying around.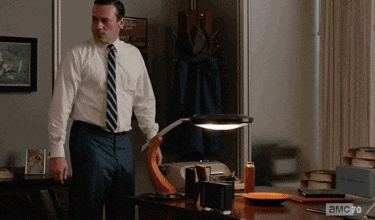 To make matters worse, it's become harder to grab the attention of readers in recent times. The easiest cop out would be to say, "creating engaging content is hard."
But the hard truth is readers have become more discerning. No one wants to reread your boring content, or waste more time than necessary on your blog if your first post already failed the "introduction test."
You probably already knew this, but you have less than fifteen seconds to grab your reader's attention. On the internet, every minute is a battle for attention.
(Still, reading? Thanks for sticking with me!)
For we writers/content marketers, the challenge is not what topics to write about, but how to make your article cut through the din generated by other blogs writing about the same issue.
So, how do you pass the test of the introduction?
How To Write Introductions: Where Do You Start?
A short while ago, I decided to reach out to some of the best minds I knew in content marketing, including some of my peers, to discover how they had solved the puzzle called "introductions."
Here's the question I sent to each of them:
"What's your approach to writing introductions?"
And
"What's your one hack to writing effective introductions?"
I have to say; the feedback was terrific. So, sit back, grab a cup of coffee or your favorite tea, and read on.
By the way, you already spent 15 seconds plus on this page, so you might as well finish it!!!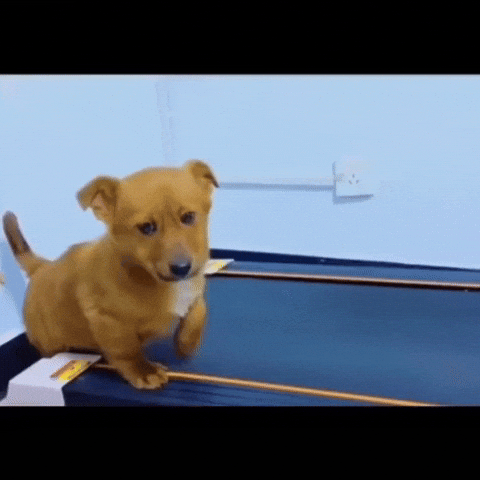 Express a genuine understanding of the reader's pain – Brittany Ryan
"It has to be attention-grabbing. Whether it's a powerful story, quote, stat or statement, I always aim to frame my intros in a way that hooks the reader fast", says Brittany Ryan, Content Chief at Pointed Copywriting,  a B2B-focused content marketing agency.  
Brittany is also quick to point out the importance of spending some time trying to understand your reader's motivations and challenges.
"It has to be empathetic, Brittany continues, "it's essential to express a genuine understanding of the reader's pain from the beginning of each piece. I try to be as specific as possible:
What exact questions are they asking themselves?
How does this uncertainty make them feel?
What's at stake for them if they don't get this right?
What could they gain if they do get it right?
Pro-tip: If I don't know the answers to these questions, I go back to my buyer persona and/or find relevant conversations in places where my reader hangs out online, like Reddit or industry-specific Facebook groups.
"It has to be brief. When it comes to intros, I try to live by a ~10% rule. If my entire piece is 2,000 words, my introduction should be max. 200 words. My favorite introduction hack is storytelling. It's by far the best way to get the reader deeply absorbed in a piece as early on as possible. From stories of epic business leaders like Steve Jobs or Arianna Huffington to snippets of insights from customer stories and case studies, letting someone else paint the picture for you is always a compelling way to kick off an article", she continues.
A great introduction is an insurance policy for your mistakes – David Perrell
"Nobody has to read what you write, so give people a reason to spend time with you. You have to have a HOOK at the beginning and a ZINGER at the end!" Says David Perrell, host of the North Star Podcast and creator of the popular online writing course, Write of Passage.
David continues, "To write a strong first sentence or introduction, you need to ask yourself two questions:
Does it convey an exciting personality or an action that we want to know more about?
Can you make your first sentence more intriguing by introducing something unusual, something shocking perhaps, or something that will surprise the reader?"
Pro-tip: Every sentence in your introduction should grab your reader and propel them forward.
Steal from the best fiction writers – Tyler Hakes
"I generally do one of three kinds of hooks," says Tyler Hakes, Strategy Director, and Principal at Optimist, a growth-focused content marketing agency. "It's either insight-driven – I want to formulate an original thought or idea that reframes the topic for the reader. An example would be, "Content marketing isn't a game of checkers; it's a game of chess."
He continues, "Or I use pain agitation – here, I want to zoom in on the specific problem that the reader is feeling and then take it to its logical conclusion. E.g., "Without the right data, you'll struggle to make the right decisions, which could leave you reeling while your competitors are growing."
"Depending on the article, I might take the narrative approach – lead into the article with a captivating narrative (personal or otherwise). Steal from the best fiction writers here. Make it gripping. An example of a sentence that grips your reader could be – It all started with an explosion…"
Answer the "why" – Yvonne Okoro
Yvonne Okoro, a public relations executive at Mediacraft Associates, one of Nigeria's leading PR agencies, echoes a similar sentiment as Brittany:
"When I'm writing an introduction, I intend to hook my audience with points (including figures to back them) that are essential to note. I keep my intro short, clear, and make it easy to remember. I always answer why they (my audience) should be interested in what I'm sharing."
Pro-tip: I always share something personal. It could be a narrative, an experience, or even a belief.
Borrow a relevant quote from thought leaders in the industry – Bibi Buzz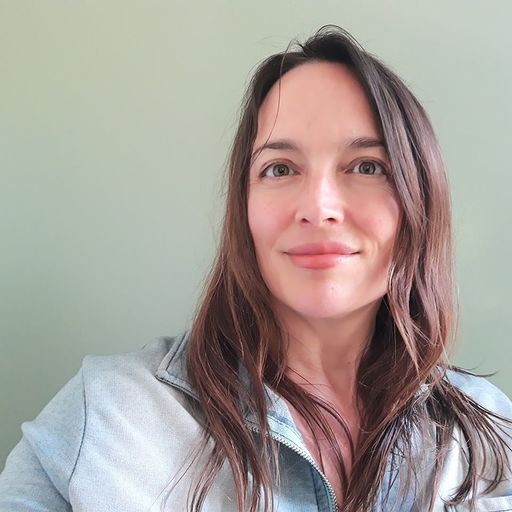 "For me, introductions are everything, just as opening lines are so important for books. They need to be extremely engaging, readable, and set your reader up for a great ride", says Bibi, a freelance Link Builder.
She continues, "If an introduction doesn't flow and grab, it doesn't matter what the rest of the article looks like. So, I read it out loud as if it's a story at a TED talk and see if it grabs me and doesn't make me stumble over the words."
Pro-tip: One of the ways I fix a boring introduction is by borrowing a relevant quote from a great writer or thought leader in the industry the article is targeting.
Take a human approach – Becca Siegel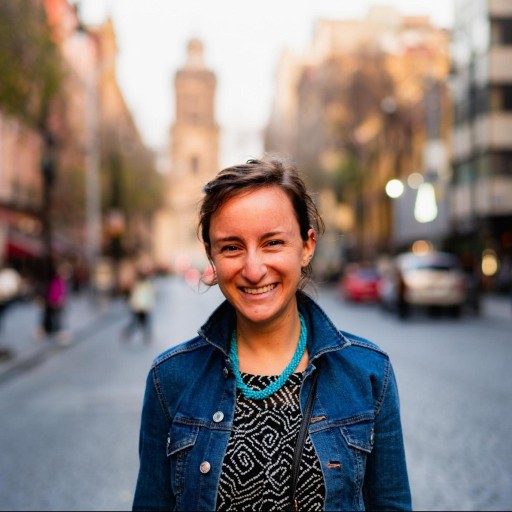 "My approach is to take a step back and describe myself in only a few words in the most personable way," says Becca Siegel, one half of HalfHalfTravel, a blog focused on providing tips and guides for adventurers, remote workers, and photographers.
"Most people begin by describing themselves by their role at work, or profession, Becca explains further, but I think taking a humanistic approach (hobbies, beliefs, life goals) is so much more engaging. When I introduce myself, I think of how to hook the reader instead of having them breeze through. I find that using specifics stands out more than generalizations."
Write the introduction last – Rebecca Rosenberg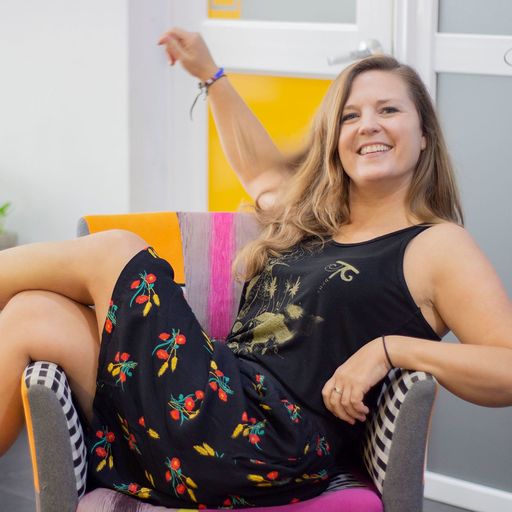 When it comes to writing introductions, Rebecca Rosenberg, a freelance content strategist and writer had a rather exciting hack:
"My trick is to write the article introduction last. Setting up a topic in an engaging way is typically easier once I've become more familiar with it. A good intro should always summarize what the reader will get out of reading the article, which is another reason it helps to do it last."
Pro-tip: Your introduction should address the target reader's pain point. As I'm researching and writing, I take notes for potential introductory lines or angles, keeping the reader in mind.
Tone is critical – Christian Meola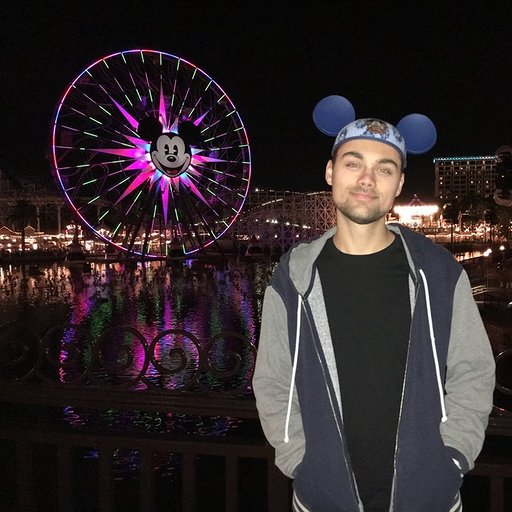 As an experienced copy editor, film writer/producer and host of Midnight Movie, a screening series dedicated to arthouse, B-movies, DIY-films, Christian Meola knows all about the struggle to capture the audience's attention from the start.
"My approach to writing introductions varies – I take the time to read about the topic, and I even look at the references to see what other writers have done. But it's always a good idea to pose a problem to the reader that they might be having, and then tell them you have the solution (which is in the article)."
He continues, "I like to tell the reader, "Picture this," and I describe a scenario that explains their situation or reason for searching for the article. Or I pose a question. "Are you the type of guy who longs for an exciting sex life, but can't find the right partners? Learn my five secrets for attracting compatible people below:".
Pro-tip: I also make sure to match the topic's tone and speak to the reader as if they were right in front of me. The tone is critical – you have to sound like a human, or else they'll detect a disingenuous writer.
Bridge the gap between the reader and you, the writer – Nozomi Saito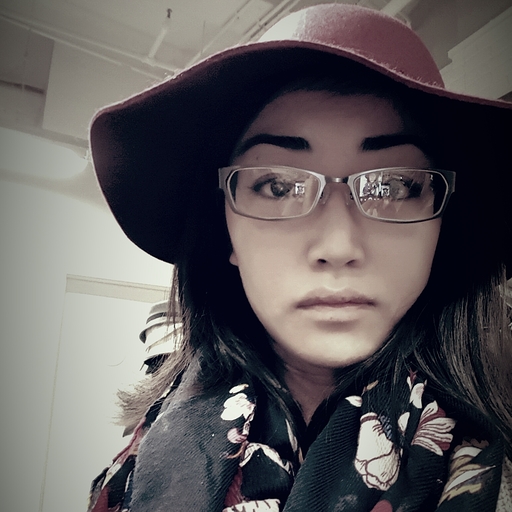 For Nozomi Saito, a copy editor at i2W, a content marketing agency, her approach depends on the type of content and topic.
"If it's something more journalistic, I aim for the AP style, which foregrounds the news bit. For blogs, a general lead-up that sets a common ground between the reader and the writer usually works, especially for establishing context. For sales-driven content, the key is to present a hook."
She continues, "a longer educational piece usually requires some context to ease the reader into the topic. You can think of types of content as genres of writing – each type has its conventions, which you get used to as an editor. After reading content by so many different writers, you start to pick up on the approaches that work for the type of content and what readers expect from a piece of writing."
Pro-tip: Bridge the gap between the reader and you, the writer. With writing intended for marketing, writers often put on a performance for the voice they think fits the content type. And that's fine, but one has to remember that it's real human beings you're trying to convince at the end of the day. You have to center the reader's needs, questions, and expectations and introduce the content accordingly.
Create a curiosity gap – Will Mannon
"A good introduction should build suspense for your reader, says Will Mannon, Course Manager at Building a Second Brain and Write of Passage, it's important to immediately grab the reader's attention by creating a "curiosity gap"."
"Start with an out-of-context quote or an implied question which you answer several paragraphs later. This sparks the reader's interest and pulls them into the piece. You want to give the piece early momentum which will carry the reader through to the heart of your article", Will explains further.
Read blog comments on other articles on the same topic – Robert van Tongeren
Robert van Tongeren, an instructor at Smart Blogger, and Content Chief at Restart Your Style, a style blog narrows it down to two things:
"I think about what the reader is going through and relate to their experiences and emotions around the topic I'm writing about. Plus, if you're unfamiliar with the audience you're writing for, it might be worth reading some blog comments on other posts on the same topics, or reviews of books."
What's the one emotion you want to invoke in your readers – Akshaya Chandramouli
Akshaya Chandramouli, a freelance content writer and content marketing executive at Paperflite, used a beautiful story to make her point:
"After hours of foraging your kitchen for something that can satiate your sweet tooth, you get ready to surrender to the fact that you have officially run out of food supplies.
Just as you are about to drag yourself back to the couch, your eyes fall on an exquisite cookie box sitting pretty on the counter.
Imagine the delight as you dash towards that box!
… Only to find out that instead of cookies, your grandma's sewing kit smiles back at you."
She continues, "this is precisely how it feels when you have a stellar and shiny headline to your blog post, but your introduction turns out to be a party pooper. If you feel lost like a tourist rummaging in an unknown city, ask yourself – What is that one emotion that you want to invoke in your readers? Define that, and you'll be well on your way to a kickass introduction.
Pro-tip: When working on an introduction, you want to make sure of the following:
– You have your readers interested from the get-go.
– Your headline is relevant to the introduction and the rest of your content.
– Make sure you respect your readers' time and make brevity your best friend.
Go where your reader hangs out – Edwin Warui
Edwin Warui, a freelance content marketer, is a fan of Jon Morrow (who isn't?) and follows his advice to a T:
"First, l ask who is my ideal reader. Next, I try to identify what thoughts this reader is having about the topic and their dominant emotions."
Edwin continues, "my favorite hack to writing effective introductions is going where my ideal reader hangs out. This could be in social media groups or forums where l can identify what the reader is struggling with and use it to craft an introduction."
Consumer understanding is everything – Milena Alexandrova
For Milena Alexandrova, a freelance B2B/tech web copywriter and content writer, getting your introductions right starts with a proper understanding of your consumer persona.
"I usually push myself to be very specific, and basically "build" the consumer persona in my mind – give them a name, job title, write a short paragraph about them in a separate document, and even add a photo. Like this, I can imagine them and be direct in my writing."
Pro-tip: I sometimes start my articles with "Hi Jane," – which I later remove. It makes it more conversational and gives it a better flow.
Keep it short and crisp – Saminathan Viswanathan
"Introductions should be crisp and should highlight the overall sense of the content," says Saminathan Viswanathan, a product marketing specialist at Zoho.
"I love to keep the introductions to the point and explain what will be covered in not more than three points (Someone loves the rule of three)," Saminathan continues.
Wow!
Now, that was something. Don't know about you, but my biggest takeaway here was – TO WRITE GREAT INTRODUCTIONS, YOU NEED TO KNOW YOUR READERS/TARGET AUDIENCE!
Now that we are here, if you like this post, you might like my other stuff. Come get my other stuff on my weekly newsletter: Much Ado About Content Marketing.